Familiy recipes, simply traditional and genuinely honest
For you to feel as soon as you come in, ….being home. For the rest…we make it happen !
Et pour le reste… on s'en occupe !!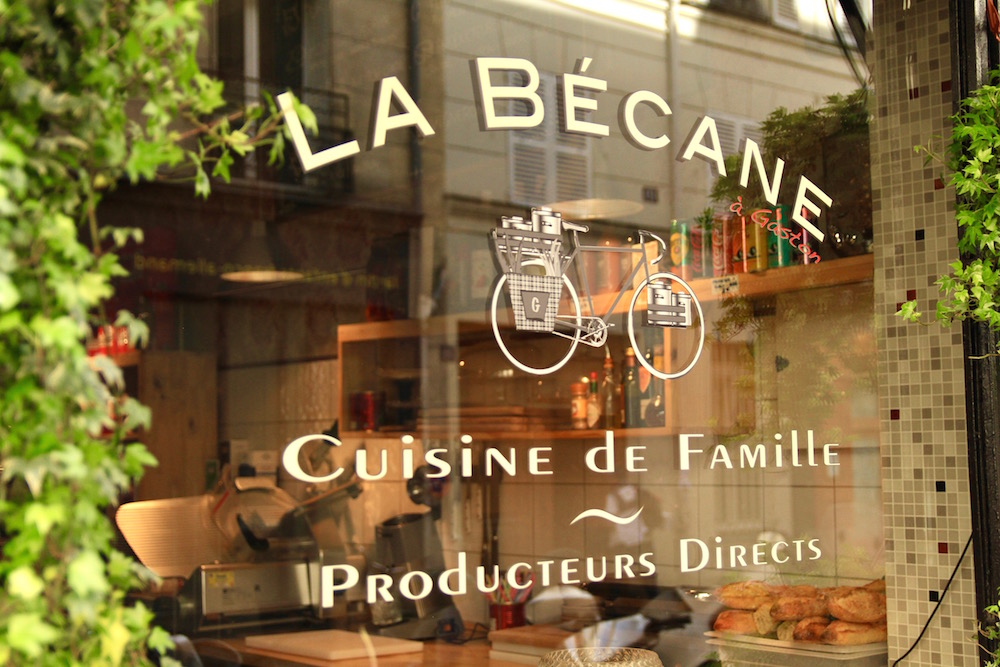 La BÉCANE is like eating at a friends place... We buy all our meat, poultry, charcuteries, eggs, cream, cheese, Olive Oil etc... Straight from producers Most times we select our meat ourselves with the breeders and look after the maturation in-house The same care goes into the wine that we get from winemakers we've known for many years ! Every week we go to the market for fish, veggies and herbs.
Our fish and our shells are coming each week directly from the small-scale fisheries vessels we work with.
We make all or stocks and sauces in house, same goes for the Focaccia that's now legendary ! all of our pastries are also made in-house.
To keep short, at La BÉCANE : WE MAKE EVERYTHING OURSELVES AND WE DO IT FOR YOU !!
24 RUE LUCIEN SAMPAIX
PARIS 75010
Phone : + 33 (0)9 80 73 22 98
MAIL : LABECANEAGASTON@ICLOUD.COM
DINER : Du lundi au samedi de 19h00 à 22h30
LUNCH : Vendredi et Samedi de 12h à 14h30